Important Announcement - Pausing KGHA Programming January 5 - 26, 2022
---
---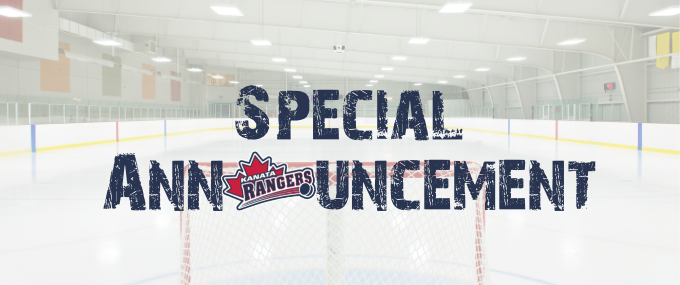 ---
To all our Kanata Rangers families and players, we want to share an immediate announcement regarding the new Government of Ontario COVID-related restrictions communicated today, January 3rd.
A restriction announced today is that gyms and other indoor recreational sport facilities will be closed from January 5th to 26th across the province, except for athletes training for the Olympics and Paralympics and certain professional and elite sports leagues.

As a result, KGHA on ice and indoor programming for our House and Competitive teams will be paused from January 5th until at least January 26th when arenas/indoor recreational facilities are
currently
set to re-open.
This three week pause in practices and games is based on information currently available. Our go forward plans for resuming hockey activities and rescheduling the remainder of the 2021-22 regular will be dependent on arenas re-opening and any guidance/directives provided by our governing bodies (Government of Ontario, Ottawa Public Health, Hockey Canada and OWHA).
Your KGHA Executive appreciates all of your continued support and are happy to
answer any questions
you may have. We know that this latest interruption is disappointing, but we will get through this together, AGAIN!